Finding the best and cheapest shipping carrier – UPS, USPS, or FedEx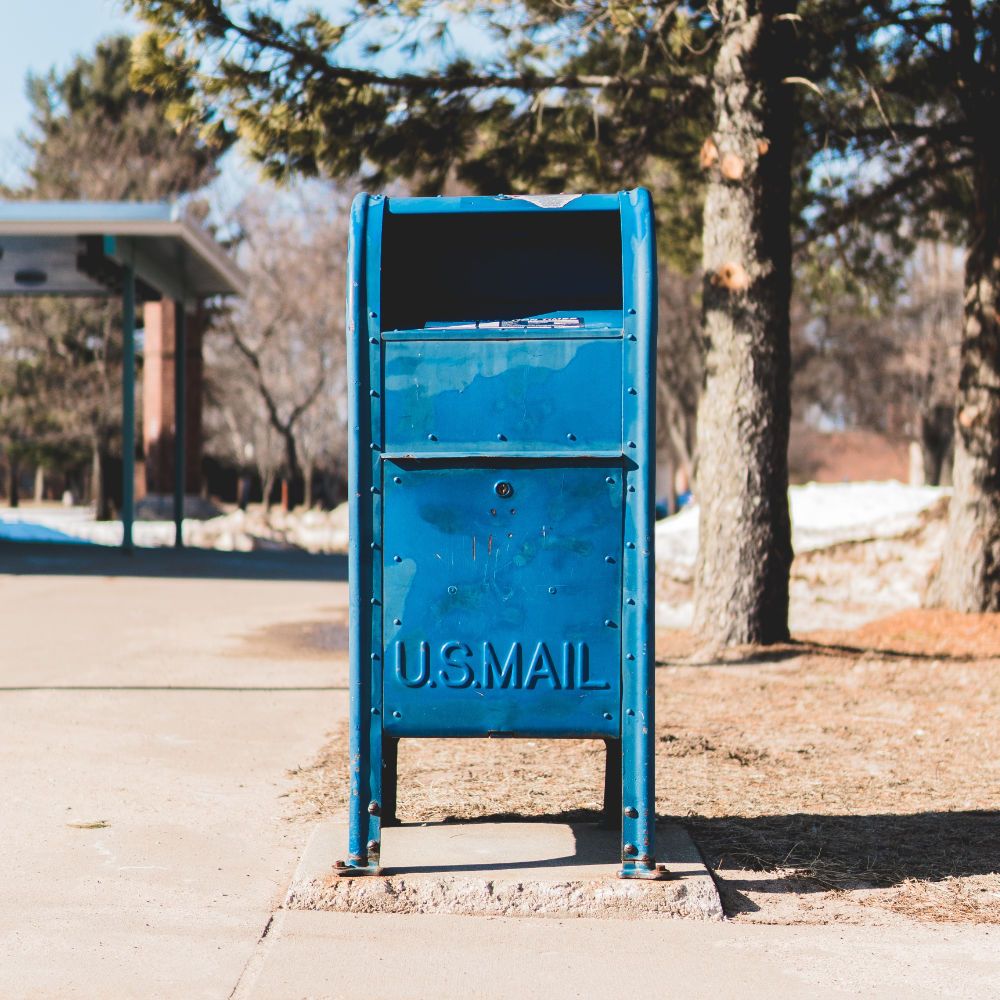 Let's talk about shipping carriers. Which one is cheapest, which is fastest, and which is the best balance of speed and cost? First up, America's faithful old workhorse – the United States Postal Service (USPS).
Unless you've a negotiated deal with one of the private carriers, USPS should be your first choice for shipping most small to medium sized packages in the US. One key advantage of shipping via USPS is that the USPS is the only shipping carrier that can deliver to PO Boxes as well as APO, FPO, and DPO addresses. If you receive an order from a buyer with an PO Box, you will have to ship the package via USPS, FedEx SmartPost, or UPS SurePost.
First Class Package Service
For packages 15.99 oz and lighter, USPS First Class Package Service is usually the cheapest rate available and typically delivers in 1-3 business days. For selling small, inexpensive items, USPS First Class Package Service is usually your best option.
First Class Package Service is not available at USPS retail locations and can only be purchased through a contract with USPS or through a third party shipping vendor like Shippo, EasyPost, or Stamps.com.
USPS First Class Package Service's 1-3 business day delivery window provides a very affordable way for you to offer expedited shipping to your customers.
Priority Mail
For packages between 16 oz and 10 lbs, USPS Priority Mail usually offers the best balance between delivery speed, reliability, and cost. All Priority Mail shipments include $100 of shipping insurance and normally deliver in 1-3 business days within the contiguous US.
Priority Mail Flat Rate
Priority Mail Flat Rate labels are priced by the type of USPS-provided flat rate packaging you ship your item in. You can only purchase a Flat Rate label if your packaging says USPS Flat Rate on it. These labels are most cost effective for shipping smaller, heavy items across long distances.
Priority Mail Cubic Pricing
Cubic (volumetric) rate labels are Priority Mail labels priced based on the package dimensions (rather than weight) and the distance between the sender and the recipient. It's often best to ship smaller, heavy items using cubic pricing since its pricing structure ignores the parcel's weight. To qualify for cubic pricing, the longest side of the package must not exceed 18 inches and must weigh 20 pounds or less.
There are 5 cubic pricing tiers based on the total volume (length × width × height) of the package:
Tier 1: Packages up to 0.10 cubic feet
Tier 2: Packages more than 0.10 and up to 0.20 cubic feet
Tier 3: Packages more than 0.20 and up to 0.30 cubic feet
Tier 4: Packages more than 0.30 and up to 0.40 cubic feet
Tier 5: Packages more than 0.40 and up to 0.50 cubic feet
Cubic rates are determined by the package's dimensions and the distance from the sender to the recipient. So when shipping across long distances, Priority Mail Flat Rate shipping may end up costing less than cubic pricing.
Free Priority Mail Shipping Supplies
You can order virtually unlimited free boxes, padded envelopes, and cardboard mailers from the USPS website for shipping via Priority Mail, which can save you thousands of dollars per month. If you're shipping via USPS Priority Mail you should definitely take advantage of these free shipping supplies.
Negotiating Lower Rates with USPS
USPS is much tougher to negotiate with than FedEx or UPS because their rates are already very low. The easiest way to gain access to lower USPS shipping rates is to purchase labels directly through eBay or Amazon, or use a third party shipping vendor like Shippo, EasyPost, or Stamps.com. Using one of these providers automatically grants you access to cubic rate shipping and First Class Package Service, which are not normally available to individual consumers.
FedEx
Ground / Home Delivery
FedEx Ground is a great shipping method to choose when shipping large, heavy items. FedEx Ground is available when shipping to a recipient with a business address, while Home Delivery is for residential recipients. The main difference between the two is that Home Delivery incurs a small residential delivery surcharge. Both services usually deliver at the same speed. FedEx Ground and Home Delivery both include $100 of shipping insurance.
Negotiating Lower Rates with FedEx
Once you're spending a few thousand dollars per month on shipping, you should call FedEx to have an account manager assigned to you. Persistence pays off here, as many account managers are slow to respond to emails and calls since they each manage a large number of customers. Having an account manager means you can try to negotiate lower shipping rates across your FedEx account. When negotiating with an account manager, be sure to let them know the total volume you're shipping across all carriers, not just the amount you're shipping through FedEx. This will give the account manager a better idea of your potential value to FedEx, which can yield lower rates. Also, FedEx is actively searching for customers who ship large volumes of freight. They're willing to give much heavier discounts across your entire FedEx account if you anticipate significant freight spend.
Discount plans can be complicated but are usually structured like this:
Base discount based on all weights and shipping zones
Weight/zone Matrix discount based on weight and shipping zone
Miscellaneous bonus discounts
FedEx SmartPost
If you ship at least 50 packages per week, you may be able to qualify for shipping via FedEx SmartPost. FedEx SmartPost is a partnership between FedEx and USPS to enable pickup and ground transportation via FedEx with last-mile delivery by USPS. Though shipping times can be significantly slower than Priority Mail, the ability to consolidate all your shipping needs to one carrier can help streamline your fulfillment operations.
Here are some of the benefits of FedEx SmartPost directly from FedEx:
Coverage to every residential address in the U.S., including P.O. boxes, APO, FPO and DPO destinations, Alaska, Hawaii, Puerto Rico, Guam, U.S. Virgin Islands and all other U.S. territories FedEx SmartPost does not pickup packages originating outside the contiguous U.S.
Transit Times typically 2 to 7 business days within the contiguous U.S., based on the final destination ZIP code. Longer transit times to destinations outside the contiguous U.S.
Maximum weight is 70 lbs; maximum length and girth is 130 inches
Full FedEx SmartPost tracking visibility on fedex.com with estimated delivery date
No residential or Saturday delivery surcharges
Delivery scans available throughout the day
Limit of liability is $100
Customer reports via FedEx Reporting Online
UPS
UPS is the primary shipping carrier for Amazon's consumer business (excluding its private shipping logistics arm known as 'Amazon Logistics'). As a result UPS is extremely reliable, reasonably fast, and very cheap with volume discounts. There's a good chance UPS already delivers to your customers every month, so there's less chance for your packages to get lost, stolen, or returned to sender.
Ground
UPS Ground is comparable to FedEx Ground in terms of cost and delivery speed, but UPS does not charge extra for residential deliveries. Like FedEx, each UPS Ground shipment also includes $100 of shipping insurance.
Negotiating Lower Rates with UPS
The process for negotiating lower rates with UPS is largely the same as FedEx. The more money you're currently spending on shipping and how quickly your shipping needs are growing usually determine the discounts you are eligible for.
UPS SurePost
Like FedEx SmartPost, UPS SurePost is a partnership between FedEx and USPS to enable pickup and ground transportation via UPS with last-mile delivery by USPS. UPS SurePost has many of the same benefits and drawbacks of FedEx SmartPost, so we won't go into further details in this article.