The complete guide to shipping on eBay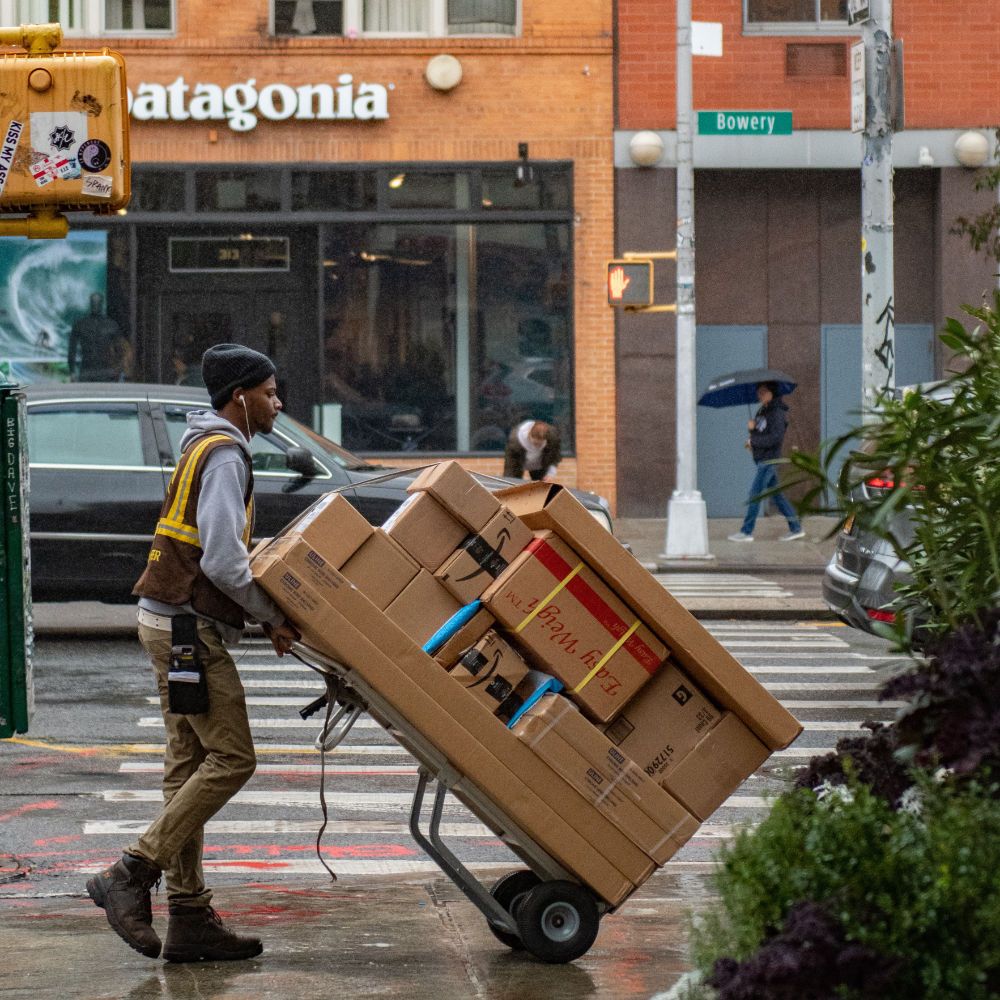 Maintaining US Top-Rated Seller status on eBay can be challenging as your sales increase, especially during the holiday season when many sellers see a significantly higher volume of sales than any other time of the year.
Your US Top-Rated Seller shipping metrics are calculated within a rolling 12-month period if you've sold less than 400 items in the past 3 months, or within a rolling 3-month period if you've sold more than 400. Your shipping metrics also only apply to transactions with US buyers.
Tracking Requirements
At least 95% of orders you ship on eBay should have a valid tracking number uploaded to eBay within your promised handling time. Though in the past uploading tracking numbers was optional but encouraged, it is now a mandatory part of selling on eBay. Buyers expect that their orders will be shipped out promptly and want to track their shipments as soon as possible. Uploading valid tracking numbers also protects you through the eBay Seller Protection Policy.
At least 95% of your eBay transactions must also have a carrier acceptance scan. An acceptance scan indicates that the carrier has taken possession of the package and is responsible for its delivery from that point. If the carrier never scans your package and the package is never delivered, you will not be eligible for either Seller Protection or the shipping carrier's insurance policy.
Late Delivery Rate
Top-Rated Sellers are also responsible for delivering their orders on time. The best way to understand what qualifies as an on time shipment is to refer to eBay's documentation:
If the shipment receives a carrier scan within your handling time, it will count as being shipped on time. We won't check whether the carrier delivered the shipment after the estimated delivery date.
If the shipment doesn't receive a carrier scan within your handling time and the shipment was late according to the tracking details, it will count as a late shipment.
If the shipment doesn't receive a carrier scan within your handling time and there's no tracking info available, we'll check with the buyer. If the buyer says the carrier delivered the shipment late, it will count as a late shipment.
Clearly, an on time carrier scan is the easiest way to ensure every package is considered an on time delivery by eBay. Even if the package arrives at the buyer's address 5 days late, if the carrier scanned the package within your promised handling time, eBay considers it an on time delivery.
Shipping Holidays
Create a calendar with postal holidays so you can plan ahead and know when shipping carriers will be closed. eBay does not penalize you for extended shipping times over postal holidays, since the shipping carriers do not operate on those days. Each carrier has its own holiday schedule so be sure to keep in mind the differences when using each carrier. eBay uses the USPS postal holiday calendar when calculating expected handling and delivery times.
Seller Protection
Shipping to the Correct Address
Be sure to always ship to the buyer's address as it appears on the eBay transaction. If a buyer requests to change their shipping address after they've placed an order, you'll have to cancel their order and have them repurchase. If you ship to an addrss other than the one on the eBay transaction, you immediately lose Seller Protection coverage for that transaction, regardless of what the buyer says.
Signature Confirmation
To be covered by the eBay Seller Protection Policy, sellers are responsible for purchasing signature confirmation on high value orders (order values $750+). If you ship a high value order and it never arrives at the buyer's address, or the carrier marks it as delivered but the buyer claims it never arrived, you will be protected as long as you purchase signature confirmation and the package is signed for.
Signature confirmation is an unnecessary expense for lower value orders, as the Seller Protection Policy will protect you as long as you ship the item on time, upload a valid tracking number, and the tracking number receives an acceptance scan by the shipping carrier.
Paypal has a similar signature confirmation policy for high value orders. Since a buyer who purchases through Paypal could file a claim through eBay, Paypal, or both, it's important to be covered with both companies. Paypal also considers order values $750+ to be high value orders that require signature confirmation.
eBay Global Shipping Program
The eBay Global Shipping Program (GSP) allows sellers to syndicate most of their eBay listings in the United States to dozens of countries around the world. eBay has partnered with a logistics company called Pitney Bowes to simplify the shipping portion of selling internationally.
When you list and sell an item through the GSP, the ship-to address on the eBay order will usually be Pitney Bowes's fulfillment center in Erlanger, Kentucky. Once the package arrives at the Pitney Bowes fulfillment center, it is opened and quickly inspected to ensure that the contents match the item(s) ordered, and re-packaged. Since Pitney Bowes and eBay take responsibility for shipping the package abroad, this inspection process is necessary is to prevent the risk of supplying false information on customs declaration forms.
Items Damaged in Transit
When an item is damaged in transit between the GSP fulfillment center and the international buyer, eBay takes full responsibility for the damage and will often reimburse you for the sale price of the item. If the item was damaged between you and the GSP fulfillment center, you will not be entitled to a refund and will need to file a normal insurance claim with your shipping carrier.
Proving to eBay that the item was damaged during the international leg of the shipping process can be difficult, so for high-value items it's smart to keep thorough, organized documentation of the items' conditions before shipping them out. Usually a few up-close photographs of the item with a printout of the packing slip or the shipping label visible in the photo are sufficient.
NOTE: eBay does not accept video of any kind as evidence. Stick to clear, well-lit photos to protect yourself in case something goes wrong.
Dealing with Returns
Customer returns are an unpleasant reality when selling online, and they can be especially complicated and expensive when selling through the eBay Global Shipping Program. If the buyer selects one of the return reasons that put you as the seller at fault, you will be responsible for arranging shipping back to your address directly from the international buyer. The GSP fulfillment center does not provide support for returns, so it's up to you to find the best rate from the buyer's home country back to your address.
For large, heavy items the cost of international return shipping can be extremely expensive, often 3x – 10x the cost for shipping the same item within the US. If you sell large, heavy items and anticipate high return rates, you might consider limiting the countries offer shipping to only to those near the United States (Canada, Mexico, some Caribbean nations, Central America, etc.). Whitelisting the countries you ship to can help ensure low costs in the event you have to pay for international return shipping.
As with forward shipping, it's smart to buy shipping insurance for high value items in case they're damaged during international shipping.